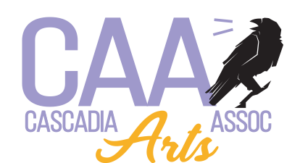 Promoting The Interests Of West Columbia Gorge Together
The West Columbia Gorge Chamber of Commerce is a non-profit organization made of West Columbia Gorge citizens and businesses. Together, we invest our time, money, and efforts into advancing community interests – including civic, industrial, commercial, and general interests of the West Columbia Gorge region. Join the West Columbia Gorge Chamber of Commerce to join our efforts to improve West Columbia Gorge! 
Member Highlights: Cascadia Arts Association
The West Columbia Gorge Chamber of Commerce deeply values each and every one of our members. Today, we're showing our appreciation for one such member by offering them the spotlight. Cascadia Arts Association, located in Troutdale, is an organization that is dedicated to all arts and artists in their community. If you need support for galleries, concerts, showings, art education, and other artistic endeavors, don't hesitate to contact the Cascadia Arts Association. They can help through promotion, sponsorships, community events, partnerships, gallery space, scholarships, volunteering, and connecting. 
Creating Arts Destinations
Millions of tourists in the US are interested in destinations that offer artistic or cultural activities and events. The Cascadia Arts Association can help create those events to help local art and tourism thrive! 
Bringing New Art To The Area
Artists are naturally drawn to areas that support the arts. By creating that supportive environment, the Cascadia Arts Association hopes to attract new artists, new art, and invigorate the local economy! 
Supporting Emerging Artists
The Cascadia Arts Association also supports emerging artists by cultivating a gallery to showcase new and emerging artists and help them promote throughout the community. 
Become A Member Of The West Columbia Gorge Chamber of Commerce
The West Columbia Gorge Chamber of Commerce is dedicated to connecting commerce and communities to create economic vitality. We know the values of integrity, community, leadership, and commerce. We envision a bright future for our members and for the entire Columbia West Gorge area. Together we can transform the West Columbia Gorge into a dynamic economic force in the Northwest business community. Interested in joining us? Simply contact us or call 503-669-7473 today to learn more.