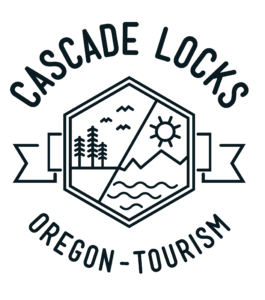 West Columbia Gorge Communities Can Thrive When We Work Together
Do you live or work in the West Columbia Gorge area? Are you interested in working together with your community to further the civic, industrial, commercial, and general interests of the West Columbia Gorge region? Then look of further than the West Columbia Gorge Chamber of Commerce! The West Columbia Gorge Chamber of Commerce is a non-profit organization dedicated to doing just that. Join us today! 
Member Highlights: Cascade Locks Tourism Committee
Without our members, the WCGCC would be nothing. That's why we like to take the time to highlight each of our wonderful members! Today, we'd like to tell you about the Cascade Locks Tourism Committee. Cascade Locks is a great destination for a day trip, a weekend visit, and extended visit – or even to stay for a lifetime! The Cascade Locks Tourism Committee, of course, is dedicated to giving tourists to the Cascade Locks area a great experience. 
There's so much to do and so much to see in Cascade Locks. Cascade Locks is situated at the very heart of the Columbia River Gorge. When you visit, you'll be treated to incredible sights – such as the waterfalls that tumble from the heights of majestic mountains to reach the running river below. If you love outdoor recreation, you're sure to enjoy your visit to Cascade Locks. There are plenty of paths to hike or even bike along! See the PCT Monument. Walk across the Bridge of Gods. Visit t historic Locks, the Historical Museum and the Oregon Pony. All this and more is waiting for you in Cascade Locks! 
Become A Member Of The West Columbia Gorge Chamber of Commerce
The West Columbia Gorge Chamber of Commerce is dedicated to connecting commerce and communities to create economic vitality. We know the values of integrity, community, leadership, and commerce. We envision a bright future for our members and for the entire Columbia West Gorge area. Together we can transform the West Columbia Gorge into a dynamic economic force in the Northwest business community. Interested in joining us? Simply contact us or call 503-669-7473 today to learn more.