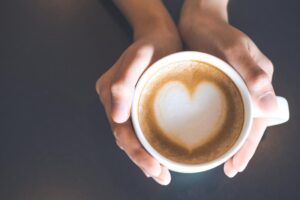 Support Your Community 
By
 Joining the West Columbia Gorge Chamber of Commerce
Are you interested in helping your business to grow while supporting the interests of the West Columbia Gorge area? Do you want to network with other businesses who know what it's like to operate locally? Then join the West Columbia Gorge Chamber of Commerce! We're a non-profit organization that invests time and money into working for improvement in the West Columbia Gorge area. The West Columbia Gorge Chamber of Commerce is ready to help your business grow, too! 
Mark Your Calendars 
For
 Upcoming WCGCC May 2021 Events
Don't forget to join us for these upcoming events in May! 
Coffee Chat – May 5
th
Our first Chamber Coffee Chat in May kicks off with Alan Dayley and Sasquatch Shuttle. Sasquatch Shuttle is a local hop on/hop off shuttle service that allows visitors to explore our beautiful local sights on their own schedules. Sasquatch Shuttle runs during the extended Summer season. Learn the latest about what Sasquatch Shuttle has to offer at our Coffee Chat! 
Coffee Chat – May 12
th
Next, we have a Coffee Chat on Zoom with Darrell Nelson and NW Natural. NW Natural has served our communities for 162 years now by providing energy that is safe, efficient, and reliable for homes and businesses alike. Today, they serve over 770,000 customers in the Pacific Northwest area. NW Natural is dedicated to environmental responsibility and proving safe, reliable, affordable energy. Darrell Nelson will give the latest news on NW Natural during our May 12th Coffee Chat!  
Coffee Chat – May 19
th
Finally, our last Zoom Coffee Chat will be with Jill Willis, owner of Multnomah Falls Lodge. Multnomah Falls Lodge, situated near the stunning Multnomah Falls themselves, provides easy access to the Benson Bridge and the trail that allows visitors to view the breathtaking nature of the Multnomah Falls area. Learn about what the latest news for the Multnomah Falls Lodge is during our Coffee Chat on May 19th. 
Become A Member 
Of
 The West Columbia Gorge Chamber of Commerce
The West Columbia Gorge Chamber of Commerce is dedicated to connecting commerce and communities to create economic vitality. We know the values of integrity, community, leadership, and commerce. We envision a bright future for our members and for the entire Columbia West Gorge area. Together we can transform the West Columbia Gorge into a dynamic economic force in the Northwest business community. Interested in joining us? Simply contact us or call 503-669-7473 today to learn more.