on Friday, November 8, 2013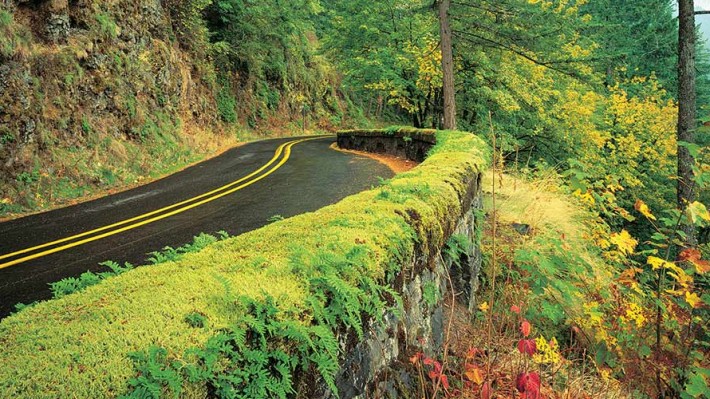 Oregon Scenic Highway
Oregon's Historic Columbia River Highway
From Troutdale To Hood River
Waterfalls plunging down sheer cliffs, and sunlight breaking through maples and firs—the Historic Columbia River Highway packs plenty into 77 miles. Summer attracts crowds seeking shade and cool mists; other seasons allow more solitude. Whenever you visit, start by climbing the highway from Troutdale to the domed Vista House, famous for 360-degree views of the Columbia River Gorge. Next, wend your way downhill on a serpentine road.
The route flattens out at the bottom, aka waterfall central. Latourell Falls looks inviting from the car, but you'll want to walk closer. The honeycombed basalt at its base is as picturesque as the water. Drive on and the waterfalls keep gushing: Wahkeena, Horsetail, and, of course, 620-foot Multnomah. Other falls—including Punch Bowl, Ponytail, and tall but delicate Elowah—lie just a short hike from the road.
The highway merges with I-84, which heads past the Bonneville Dam to the town of Cascade Locks, where you can picnic next to the river or catch a cruise on the Columbia Gorge riverboat. Beyond that, you can explore Hood River, known for wineries, pears, and windsurfers, and The Dalles, where the lush gorge finally gives way to the dry expanse of northeastern Oregon. —Chris Woolston

src: http://www.viamagazine.com/road-trips/scenic-drives-west