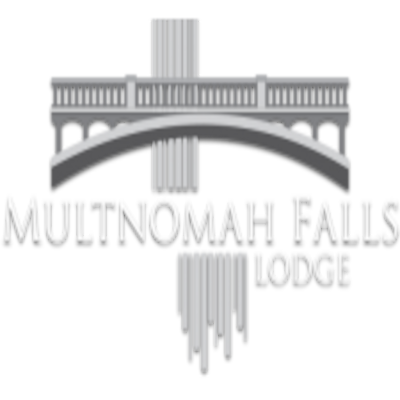 Multnomah Falls Lodge
Contact: Jill Willis,
Address:
53000 Historic Columbia River Hwy Bridal Veil OR, 97010
Multnomah Falls Lodge Created in 1925
Lumber baron and philanthropist, Simon Benson donated the land that the falls sat upon, and funding for construction of the Benson Bridge. The bridge, constructed in 1914, allows visitors to cross over the lower falls and continue their paved trail journey to the viewing platform at the top. The platform offers dynamic views of the waterfall, Multnomah Falls Lodge, grounds, and the Columbia River Gorge. Benson also donated additional land that included Wahkeena Falls to the West. The Washington Railroad and Navigation Company, which was the forerunner of the Union Pacific Railroad, donated the property for the lodge to the City of Portland. The property was donated with the agreement that The City of Portland would fund the construction of the Lodge.
Noted Portland architect Albert E. Doyle designed the historic lodge. Mr. Doyle, well known for his designs of the US Bank, Meier and Frank, Lippman Wolfe, and Reed College buildings in Portland. The Shattuck Company at a cost of $40,000 constructed the Cascadian style stone and timber building. The Historic Lodge now houses The Multnomah Falls Lodge Restaurant, Gift Shop, Snack Bar, Espresso Bar and Interpretive Center.
The first concessionaire of the lodge was Rolla Simmons, who operated the Simmons Hillvilla restaurant in Portland. Simmons operated the food services at the lodge until November of 1942, at which time the lodge was closed for the duration of World War II. The lodge was reopened in February of 1946 under new management. The ownership of the lodge transferred to the US Forest Service in 1939, and is currently operated by the Multnomah Falls Co.