on Thursday, September 9, 2021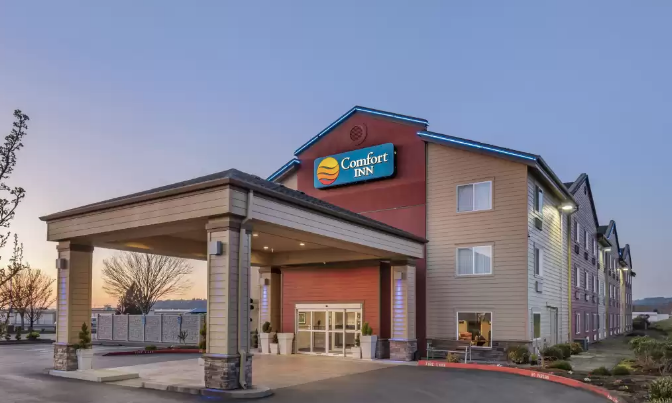 Join The West Columbia Gorge Chamber Of Commerce Today
Why should you join the West Columbia Gorge Chamber of Commerce? In addition to adding your support to our efforts to further the interests of West Columbia Gorge communities, members of the West Columbia Gorge Chamber of Commerce have unique opportunities to mingle and meet with other community members and business owners in West Columbia Gorge. Our members support each other and support our communities. You can lend your support and have support to lean on when you join us! 
Member Highlights: Comfort Inn Troutdale-Portland East
Today, we'd like to highlight one of our valued members. The Comfort Inn Troutdale-Portland East is conveniently located at 1000 Northwest Graham Road, Troutdale, OR, 97060. The staff at this Comfort Inn are waiting to welcome you warmly. This inn is located perfectly to provide easy access to the stunning natural wonders of the West Columbia Gorge area as well as our amazing local cities! 
When you stay here, you'll be just half a mile from the entrance to Multnomah Falls on the Historic Columbia River Highway. A short drive can also take you to Portland! Flying in from elsewhere? This Comfort Inn is just 4 miles from the airport, making travel from the airport to hotel or hotel to airport quick and easy.  
The Troutdale-Portland East Comfort Inn offers many amenities, including but not limited to premium free wi-fi, free "Grab n Go" breakfast, exercise room, laundry, pet-friendly hotel rooms, and more! 
Become A Member Of The West Columbia Gorge Chamber of Commerce
The West Columbia Gorge Chamber of Commerce is dedicated to connecting commerce and communities to create economic vitality. We know the values of integrity, community, leadership, and commerce. We envision a bright future for our members and for the entire Columbia West Gorge area. Together we can transform the West Columbia Gorge into a dynamic economic force in the Northwest business community. Interested in joining us? Simply contact us or call 503-669-7473 today to learn more.