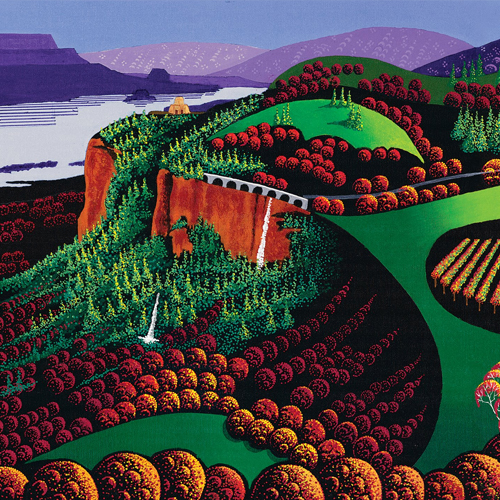 WCGCC Works Together With Locals To Promoting The Interests Of West Columbia Gorge
What is the West Columbia Gorge Chamber of Commerce? We're a non-profit organization dedicated to making a joint effort to further the interests and goals of our West Columbia Gorge communities. If you live or work in the West Columbia Gorge area and want to make a difference, join the West Columbia Gorge Chamber of Commerce today. 
Member Highlights: Columbia River Gallery
Today we're highlighting Columbia River Gallery as one of the West Columbia Gorge Chambers of Commerce members. Columbia River Gallery is located in Troutdale, OR. The Columbia River Gallery is known for providing custom framing that elevates your art without overwhelming it. 
Visit Columbia River Gallery to find the right framing to house, preserve, and protect your art. Donna Erwin has over 32 years of experience in custom framing and 23 years in the business of framing. You can trust Donna Erwin to design the framing that will perfectly suit you and your art – whatever the item is that you need to be framed. Columbia River Gallery has framed artwork, photos, memorabilia, and more.  
The Columbia River Galley also features a handpicked selection of display pieces – including fine art, prints, posters, jewelry, and more. Stop by soon to see what Columbia River Gallery currently has on display! 
Stay tuned in for the next member highlight from the West Columbia Gorge Chamber of Commerce! We look forward to highlighting our amazing members every month. 
Become A Member Of The West Columbia Gorge Chamber of Commerce
The West Columbia Gorge Chamber of Commerce is dedicated to connecting commerce and communities to create economic vitality. We know the values of integrity, community, leadership, and commerce. We envision a bright future for our members and for the entire Columbia West Gorge area. Together we can transform the West Columbia Gorge into a dynamic economic force in the Northwest business community. Interested in joining us? Simply contact us or call 503-669-7473 today to learn more.