on Friday, June 18, 2021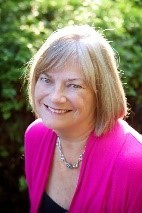 Working For Business And Community Interests In West Columbia Gorge
Are you interested in working with a group of local individuals and business owners to promote the interests of the West Columbia Gorge area? Do you want the opportunity to network with other locals businesses to better grow your own business? Then join the West Columbia Gorge Chamber of Commerce today! The West Columbia Gorge Chamber of Commerce is eager to work with and help local businesses in West Columbia Gorge. 
Member Highlights: C.P. Trips
The West Columbia Gorge Chamber of Commerce appreciates our members and we like to take the time to highlight those members. Today, we're highlighting C.P. Trips. 
C.P. Trips, owned and run by Cindy Passannante, is a travel company that specializes in vacation and travel planning. Whether you need help planning a family gathering or a personal dream vacation, the team of travel professionals at C.P. Trips is eager to help. The C.p. Trips team has over 45 years' worth of experience in both travel and working with companies that promote tourism. C.P. Trips helps you plan a trip that suits your goals and budget while also keeping eco-friendly travel methods in mind. Take time to enjoy the world you live in with the help of C.P. Trips! 
Join C.P. Trips As A WCGCC Member
The WCGCC is always looking for new members. When you join the WCGCC, you'll get your own member highlight post as well as access to our member benefits! We look forward to working with you! 
Become A Member Of The West Columbia Gorge Chamber of Commerce
The West Columbia Gorge Chamber of Commerce is dedicated to connecting commerce and communities to create economic vitality. We know the values of integrity, community, leadership, and commerce. We envision a bright future for our members and for the entire Columbia West Gorge area. Together we can transform the West Columbia Gorge into a dynamic economic force in the Northwest business community. Interested in joining us? Simply contact us or call 503-669-7473 today to learn more.