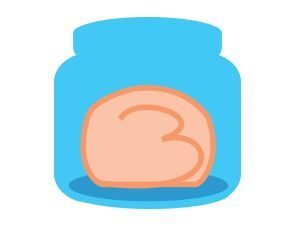 Working For Business And Community Interests In West Columbia Gorge 
The West Columbia Gorge Chamber of Commerce believes that businesses and communities in the West Columbia Gorge area deserve only the best! That's why we invest our time and effort into advancing civic, industrial, commercial, and general interests of the West Columbia Gorge region. Join West Columbia Gorge Chamber of Commerce today and you help us in pursuit of our goals! 
Member Highlight: 
Bra
i
njar
 Media
Here at the West Columbia Gorge Chamber of Commerce, we like to take the time to highlight our valued members. Today, we'd like to tell you more about Brainjar Media. These days, it's more important than ever for your business to have a presence online. After all, many consumers turn to the internet when looking for answers about products and services they need. Brainjar Media can help with just that. Brainjar Media is a full–service digital marketing agency that has worked with notable names and brands such as Intel, Pendleton Woolen Mills, and NASCAR. 
The Brainjar Media team doesn't just help big businesses like those listed above, however. They are also especially interested in helping local businesses increase their internet visibility. No matter which area of web marketing your business needs help with Brainjar Media is there for you. They specialize in SEO, social media, content marketing, and ad buying. 
Join WCGCC 
And
 Get Your Own Member Highlight
Our member highlights are only one of the many benefits that WCGCC offers to our members. Members of the WCGCC also have access to unique networking opportunities, our member's only job board, and so much more. Contact today to learn more about how to join! 
Become A Member 
Of
 The West Columbia Gorge Chamber of Commerce
The West Columbia Gorge Chamber of Commerce is dedicated to connecting commerce and communities to create economic vitality. We know the values of integrity, community, leadership, and commerce. We envision a bright future for our members and for the entire Columbia West Gorge area. Together we can transform the West Columbia Gorge into a dynamic economic force in the Northwest business community. Interested in joining us? Simply contact us or call 503-669-7473 today to learn more.