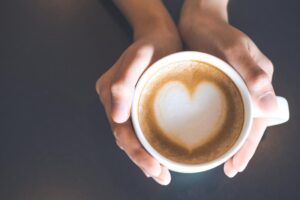 Stay Tuned 
In
 To Upcoming Events With The WCGCC!
The West Columbia Gorge Chamber of Commerce proudly supports local West Columbia Gorge business and community interests. If you want to be involved with furthering the commerce and community interests of the West Columbia Gorge area, join the West Columbia Gorge Chamber of Commerce today! 
Get Ready 
For
 These Upcoming WCGCC June 2021 Events
The WCGCC looks forward to hearing from our members during these June events. 
Coffee Chat – June 2
nd
We're kicking off our June events early on in the month with a Coffee Chat on June 2nd. This Zoom Coffee Chat will be led by Tyna Moreschi, Center Manager at the Springdale Job Corps. The Job Corps is part of the U.S. Department of Labor Equal Opportunity Employer Program. The mission of the Springdale Job Corps is to offer education and training to young people who are highly motivated. This education and training ensure they are prepared for successful careers in fast–growing industries across the nation. Learn the latest news from the Springdale Job Corps on June 2nd with us! 
First Friday in Troutdale – June 4
th
Our next event takes place on June 4th in Troutdale. Join us at Troutdale Highway 30 on the main street thoroughfare from 5:00 PM to 9:00 PM for the Troutdale First Friday Art Walk! Dozens of locals artists will be exhibiting their work and attendees can enjoy live music too! 
Coffee Chat – June 9
th
Our second coffee chat of the month is on June 9th, with Peggy Olin of the East County Historical Organization. This organization is dedicated to preserving the histories of the Fairview, Rockwood, and Wilkes areas of East Multnomah County, Oregon. They aim to stimulate an interest in these histories to keep them alive. Learn more about the Zimmerman Heritage Farm, Museum & Gardens and the Heslin House Museum & Gardens, both part of ECHO, when you join us for this coffee chat. 
Coffee Chat – June 16
th
Our final coffee chat in June will be led by Rev. Brad Busiek of Smith Memorial Presbyterian Church. The Smith Memorial Presbyterian Church works through the Food Pantry every Saturday morning to provide food for more than 200 people! Learn more about this community service and more when you attend our coffee chat.  
Become A Member 
Of
 The West Columbia Gorge Chamber of Commerce
The West Columbia Gorge Chamber of Commerce is dedicated to connecting commerce and communities to create economic vitality. We know the values of integrity, community, leadership, and commerce. We envision a bright future for our members and for the entire Columbia West Gorge area. Together we can transform the West Columbia Gorge into a dynamic economic force in the Northwest business community. Interested in joining us? Simply contact us or call 503-669-7473 today to learn more.