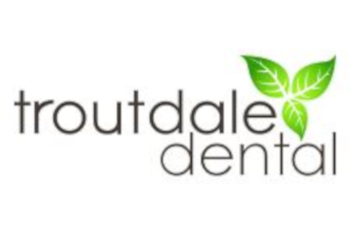 Troutdale Dental
Contact: Dr. Clark Brinton
& Dr. Brian R. Hale,
Address: 191
E Historic Columbia River Hwy Troutdale
OR,
97060
Excellence in Dentistry
One of the most notable qualities of our dentists and support staff is their dedication to providing each patient with the finest dentistry available. Whether we are working on a single filling or planning a full smile makeover, the quality of our dentistry never wavers. We take great pride in our clinical skills and support our professional growth with ongoing education and training.
We offer many advanced services you rarely find in a general dentistry practice including root canal treatment, extractions, Invisalign orthodontics, and dental implants. In fact, you can have most of the dentistry you need right here under one roof.
Your Smile with Your Goals in Mind
We personalize all of the dentistry we provide based on our conversations with you. Discussing your health and cosmetic goals in detail helps us provide care in a way that feels comfortable for you and puts you first. 
We never approach something as important as your smile with a one-size-fits-all attitude. We all want something different. Whether you just want to be out of pain, keep your teeth, or have a Hollywood smile, we are here to help with no pressure or judgment.
Technology for Modern Dentistry
If you think back, it's hard to imagine life without all of the technology we use today to communicate both professionally and socially, and to make us more efficient. 
Dentistry is the same way. Continual advancements in technology mean more precise, long-lasting, and gentler care for you. From 3-D images to digital impressions, dentistry today is so advanced that many procedures take half the time and have better outcomes.
Of course, we never let technology take the place of good, old-fashioned experience. Our dentists and hygienists also have a reputation for being gentle and kind – making dental appointments a pleasant experience rather than a stressful one.
Convenience and Flexibility
We understand that everyone needs to work within a budget, which is why we accept most PPO insurance plans and offer treatment financing options. We are up-front with costs for treatment and out-of-pocket expenses, so you can make a choice that works for your health and your finances. 
We Always Welcome New Patients
If you recently moved to the Troutdale and Gresham area and want a family dental office to look after your smile, we invite you to get in touch. We have convenient hours and plenty of parking to make your visits easy.
You will find us off of the Historic Columbia River Highway behind the Columbia Gorge Outlets, across the street from Mayor's Square City Park. 
We look forward to helping you have the healthy smile you deserve.