Troutdale Art Events
February 10, 2017

-

February 12, 2017
Glass Exhibition at Caswell Gallery
has been extended!  
The Exhibit will be up through

Wednesday 2/15

! 
Winter Recovery? Valentine's day?
Just get out and do something fun!
Caswell Gallery : Friday & Saturday 10-5:30pm
See glass work made with various techniques by local artists Amy Machesic, Jana Hrouda, Deborah Cross and Christo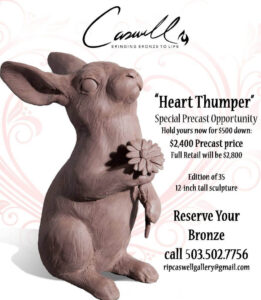 pher Wilcox

Artists will be at the gallery Saturday afternoon to visit!
Also See Rip & Alison's new sculpture "Heart Thumper" available to order now – a special pre-cast order opportunity!
Other great happenings:
Ali Peret Designs Gallery : Custom fine jewelry -Featuring new pendants "Eternal Love" And "Intimate Journey" available in white or yellow gold, with or without gems – ORDER NOW FOR VALENTINE'S DAY! (cast images below)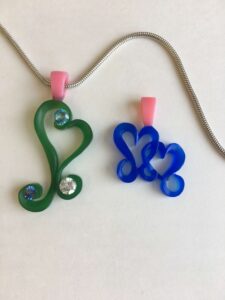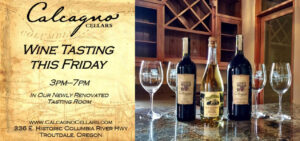 Wine Tasting at Calcagno Cellars: Kristy & Shauna invite you to join them!  Every Sip is Special ~

Infusion Gallery: Art Classes Available!
Columbia River Gallery: Donna is having a Valentine's sale you will LOVE! BEST PRICES EVER on framed and unframed artwork – making room for some exciting new changes.
Troutdale Art Center: open 11-4 Featuring Artists:
(Sculpture) Alison Brown Rip Caswell Marlena H Nielsen
(Photography) MatthewEaton Photography
(Pottery) Diane Castillo-White
(The Mirror Project) Loree Harrell
(Natural Science Illustrator) Elise Bush
(Painting) Beth Schilling