Biographical Info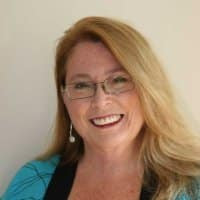 Jane and Bob Regan have been remodeling and upgrading homes for over 25 years. Now living in the beautiful Northwest in Troutdale, outside of Portland, OR, the team is ready to come to your home to remodel your bath or kitchen; or any special remodeling project you have requiring the highest standards of care.
Jane Regan is a fully insured, bonded licensed General Contractor.
Jane Regan has been designing interiors since 1999. A dedicated project manager, Jane became interested in design after building her own home, which included 5 baths and a huge kitchen. The 'bug' led her to enroll in
the Design Program at Canada College, where she learned the skills and guidelines for good design, specifically for baths & kitchens. Jane is a Certified Aging in Place Specialist (CAPS) and has done many barrier free and custom designs for people with special needs. Her years of experience in project management prior to becoming a designer help keep HB General Contractor jobs on track. Check out our photos in the gallery on our website to see how Jane channels her client's ideas into reality!
Categories:
Uncategorized